One Platform To Move Them All
We've made it our mission to make RELOCATION STRESS-FREE & EASY
MyRelo® was built by people, just like you, from the ground up with input from customers, military members & their families, Department of Defense, Movers, Drivers, Helpers, Claim Professionals, 3rd Party, and many other industry stakeholders. Our comprehensive approach guarantees a successful relocation for customers,  increased profitability-lower costs for industry, mission-critical tools for relocation managers, and ensures the
Revolution In Relocation Starts Now!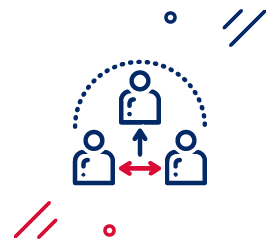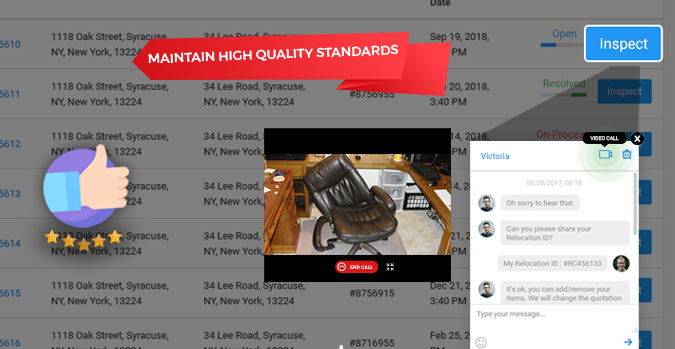 Communication 
The MyRelo® platform puts communication at the forefront of the relocation equation,
by connecting customers, movers, drivers, & all stakeholders involved in the relocation. With 24/7 direct communication capabilities and live chat, relocation has never been more connected in real-time. Ensuring accurate move quote through claim settlement on every relocation.
Transparency 
Through our communication tools and innovative platform features including
Where's My Stuff®, 24/7 transparency on every relocation is guaranteed. Complete visibility at every stage of the relocation, see who, when, and where through real-time shipment tracking, crew management-visibility (Where's My Crew®, and shipment information transparency.
Accountability
Accountability is ensured through our innovative patent-pending tools,
Pre-Move Survey, CYA (Cover Your @ss), InventoryMyStuff®, & Perform Claim Inspection. The MyRelo® platform holds all parties accountable for a successful move, every time.
Security
Our cutting edge security features streamline safety and success on every relocation,
by ensuring all involved stakeholders have been properly vetted. From customers to military administrators, through our MyRelo-MyPCS customer app, DoD Pre-Check® (for base security offices),  and our MyReloPro® app (Boots on the Ground) we ensure every relocation maintains the highest security possible.
One platform built To Revolutionize relocation

Join The Relocation Revolution


Get Connected On The Most Advanced Relocation Platform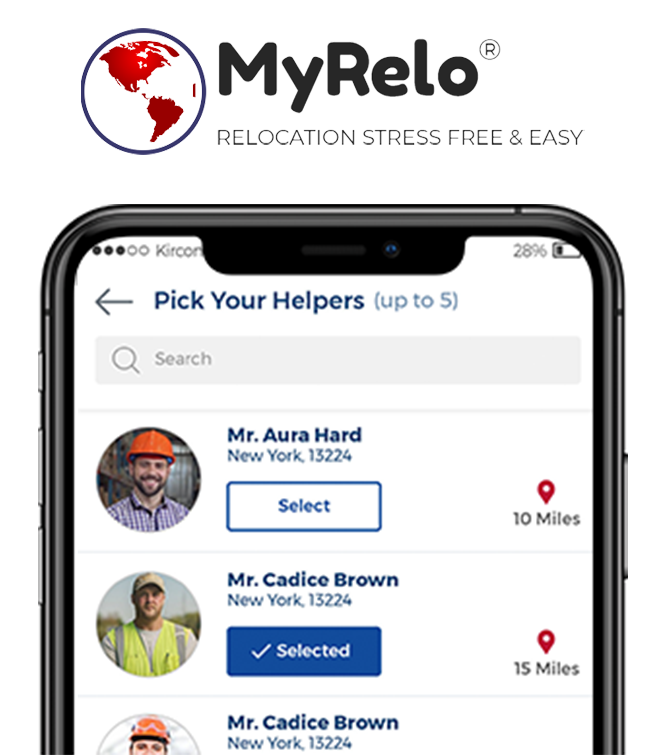 " I doubled the number of jobs this year by utilizing MyRelo's database of over 400k relocations & I was able to find high-quality labor easy through the MyReloPro® app."
- Mark Nelson, Professional Driver
"I was able to book a move and get the transparency and accountability I expect as a U.S. Military Member. A refreshing change for the PCS industry."
- Rick D., Military Service Member
"I found a moving company, booked a move and purchased packing boxes all from the MyRelo app. It took the hassle out of moving with the touch of a button."
- Susan Shields, Mother of Twins
MyRelo® Revolutionary Features
Discover How Our Disruptive Technology is Revolutionizing the Relocation Industry